Employee Engagement – Who's Sinking Your Boat from Bob Kelleher
 Who's Sinking Your Boat Summary in one sentence: In a short animated video of words, pictures and numbers you have the definitive proof that employee engagement really matters.
Length of video:  4.16 mins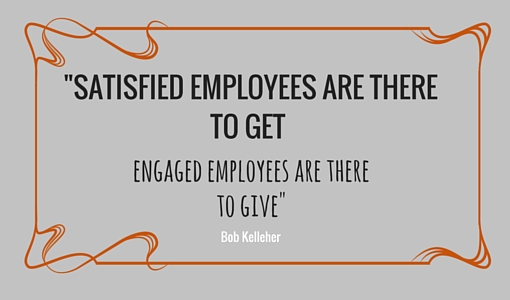 3 Lessons from the Video:
Engaged employees result in successful companies (and there are big numbers to back this up)
If you were relying on your team to row a boat together, you would get rid of the poor performers
Improving 'trust in management' is the number one way you can improve employee engagement
My Personal Takeaway:  Now, I don't need convincing on this stuff.  But the image of the boat, its crew and what makes it sink reminded me that engaged employees are nice to haves, they are essential.
Who would I recommend this video to:
The HR Manager that wants to share how important employee engagement is with the department heads to get them to on board.
The Director to convince the Finance Director to invest more in their employees
The new manager that has heard the term 'employee engagement' but secretly doesn't know what the big deal is.